Visit Milcobel at Agriflanders

From January 12 to 15, 2023, Milcobel would like to welcome you to Agriflanders, the largest Flemish agricultural and horticultural fair taking place at Flanders Expo in Ghent. You will find Team Milcobel at booth number 4310 in Hall 4. Are you a local (Belgium, Netherlands, north of France) dairy farmer and member of Milcobel or are you interested in becoming part of our cooperative, be sure to drop by for a talk about our approach and our future plans, and find out how our cooperative operation can support you.
Wat can you discover at the Milcobel booth?
Meet dairy cooperative Milcobel and discover what we stand for;
We would like to tell you about Milcobel's top products, including our well-known own cheese brands Brugge Cheese and "Our Terroir" Cheese; our high quality mozzarella that is processed worldwide by the food sector in end products such as pizza, pasta, etc.; and our ice creams that we market under the brand of all well-known supermarket chains in Europe. Of course, there's also some cheese tasting;
Get in conversation with our field staff and find out what Milcobel has to offer you;
Milcobel members can take part in the competition at the Milcobel stand using the contest form from their New Year's package which offers the chance to win beautiful dairy baskets every day;
On Saturday 14/1, starting at 1 p.m. Milcobel is organizing a networking event with its Youth Circle.
Tom Schiettecat, Director Milk & Farms Milcobel sums it up as follows. "Milcobel is first and foremost the passion and craftsmanship of our dairy farmers who join forces in a dairy cooperative with a rich tradition and a view on the future. If you, as a dairy farmer, choose Milcobel, then you not only choose the security of milk purchase, but also co-invest in the international growth of our end products. As a shareholder, you build up your own capital, a financial security, and you also benefit from dividends and cooperative supplementary payments. As a cooperative of Belgian, French and Dutch dairy farmers, Milcobel ensures strong local anchoring of the production and processing of milk. Doing business together locally offers a foothold for this and future generations. In short, choosing Milcobel is building a long-term future."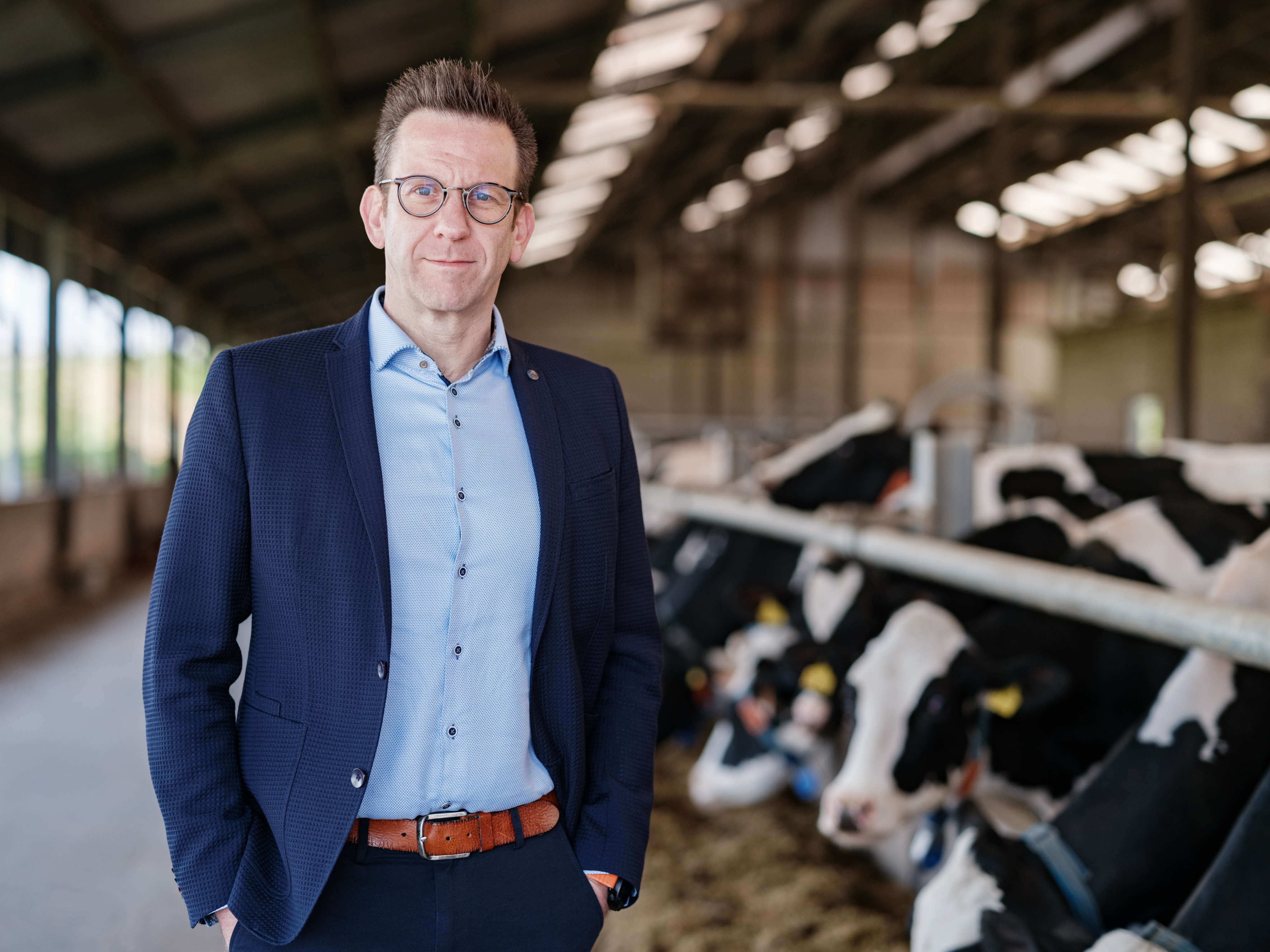 If you are a journalist and wish to interview Director Milk & Farms, Tom Schiettecat, please schedule a meeting in advance through the press officer. Schiettecat, veuillez prendre rendez-vous à l'avance auprès de l'attaché de presse.