Milcobel closes 2022 with competitive milk price and solid results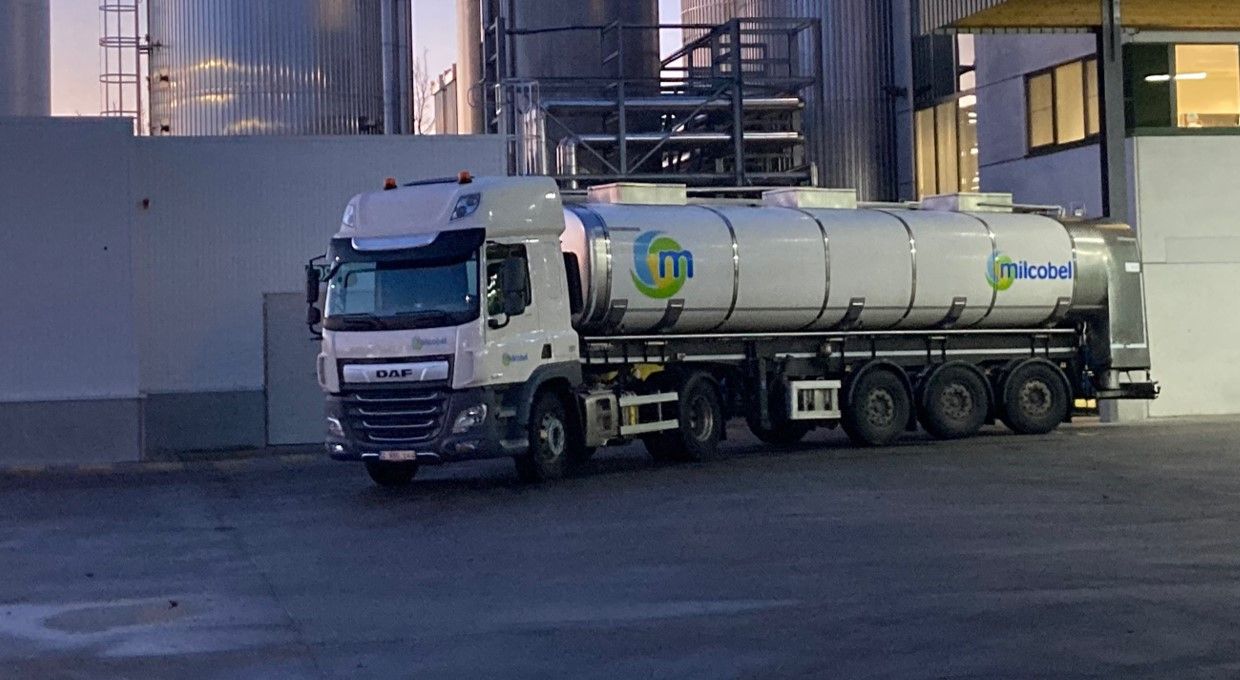 Today, Milcobel announced its annual results for 2022. On top of a record high milk price for its member dairy farmers in 2022, the company achieved a 19% revenue growth and a net profit of 4.4 million euros. For the first time in years Milcobel realized an above-average milk price. Solvency increased from 26.2% to 26.4%, and Milcobel has continued to invest to further future-proof the company. This trend will also continue in 2023, including a €20m investment for an ultrafiltration plant at the Langemark site as part of the partnership with Arla Foods Ingredients.
Value creation for member dairy farmers
Milcobel realized a historically high and above-average milk price of 55.7€ on average for its member dairy farmers, an increase of 50.9% over 2021. This figure includes premiums for quality, volume, and sustainability. The maximum sustainability premium was increased from 0.50 to 1 euro per 100 litres of milk delivered as an incentive for commitment to sustainable initiatives. Thanks to these excellent results, Milcobel guarantees its members a cooperative return (post-payment) of €0.35 per 100 litres of milk delivered. Once again, a dividend of 4% will be submitted for approval to the General Assembly.
The cooperative return of 0.35 EUR/100 litres will be used to supplement members' annual capital accumulation. To that end, the members' capital obligation for 2023 will therefore be limited to this amount; consequently no additional capital has to be paid up for this year. In doing so, the Board of Directors are already applying the current proposal to amend the Articles of Association in practice. The cooperative is indeed working on a proposal that would effectively limit members' annual capital contributions to the cooperative return.
Revenue growth plus profits on top of high milk price
In 2022, Milcobel realized a turnover of 1.36 billion euros, a 19% increase compared to 2021. This is due to historically high dairy quotations on the international dairy markets in the first three quarters of the year and price increases in the Business Units Milcobel Consumer Products and Ysco during the second half of the year. The Milcobel Premium Ingredients unit, in particular, reaped the profits of this market boom.
The consolidated net profit amounted to 4.4 million euros on top of the historically high milk price. High inflation and a sharp increase in the prices of raw materials and energy put pressure on profit margins in Ysco and Milcobel Consumer Products. These divisions were unable to fully pass on the sharp increase in costs to the customers. Since both departments work with longer-term contracts with retailers, their response to changing realities lacked flexibility.
The evolution on the dairy market
While dairy quotations for ingredients reached record highs in the first half of the year, the rise peaked in September, with the final quarter marked by a swift and sharp decline in quotations.
In 2022, Milcobel managed to keep its milk processing volume at a constant level. ​
Phoenix strategy and savings plan
In 2022, Milcobel pushed forward with its Phoenix strategy, an elaborate company transformation aimed at added value, and the Compass savings plan. The ambition to save €53 MM net by 2025 was achieved by the end of 2022. The Compass program has thus been completed. Improvement actions will now continue through the continuous improvement programs underway in all sites, which will lead to further efficiency gains and cost savings.
Milcobel continues on the same path. By offering a diversified product portfolio, the cooperative remains committed to generating maximum value from the market and achieving the best possible above-average milk price for its member dairy farmers. From the first quarter of 2024 onwards, the announced partnership with Arla Foods Ingredients for the valorization of whey will also contribute to this. By its continued implementation of the Phoenix strategy, Milcobel keeps working towards a customer-oriented organization with financial and operational clout, boasting a solid corporate culture and governance. In doing so, it realizes a win-win-win, for its employees, its member dairy farmers and its customers.
Audited figures approved by the Board of Directors
Turnover: € 1.36 B
Net profit after tax: €4.4 MM
Solvency: 26.4% ​
Cooperative return to members (a.k.a. post-payment): €0.35/hl*
Dividend proposal to General Meeting: 4%
*For member dairy farmers not in their notice period.