Milcobel Cheese wins 5 medals at World Cheese Awards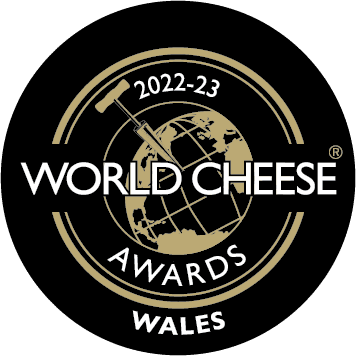 At the 34th edition of the World Cheese Awards which took place at the International Convention Centre of Wales on Wednesday, November 2, 2022, Milcobel cheese distinguished itself from the 4434 entries from 42 countries and was awarded no less than 2 gold, 2 silver and 1 bronze medals. ​
The largest and most beloved Belgian cheese brand, Brugge cheese, won 4 medals. A beautiful recognition by cheese experts from all over the world for the superior quality and taste that characterizes the Brugge cheese range. Brugge cheese does not only stand for craftsmanship where cheeses are made with a lot of passion, but it is thoroughly Belgian, from milk to cheese where the local pasture milk comes from dairy farmers who are members of the Milcobel cooperative. Brugge d'Or (what's in a name) won gold, Brugge Prestige and Brugge Comtesse (a cheese destined for export) received silver medals, and Brugge Old was awarded a bronze medal.
Milcobel's Fourme au Sauternes was also awarded a gold medal. Fourme au Sauternes is a deliciously creamy surprise blue-veined cheese, found at cheese specialty stores . ​ This flavorful and festive topper is created when salty Fourme d'Ambert - a traditional, cylindrical blue-veined cheese from Auvergne - is immersed in sweet Sauternes wine. The unique result is a sweet-salty combination that has since been prepared according to the same recipe at Milcobel for more than twenty years.
Interested in knowing more? Contact: [email protected]